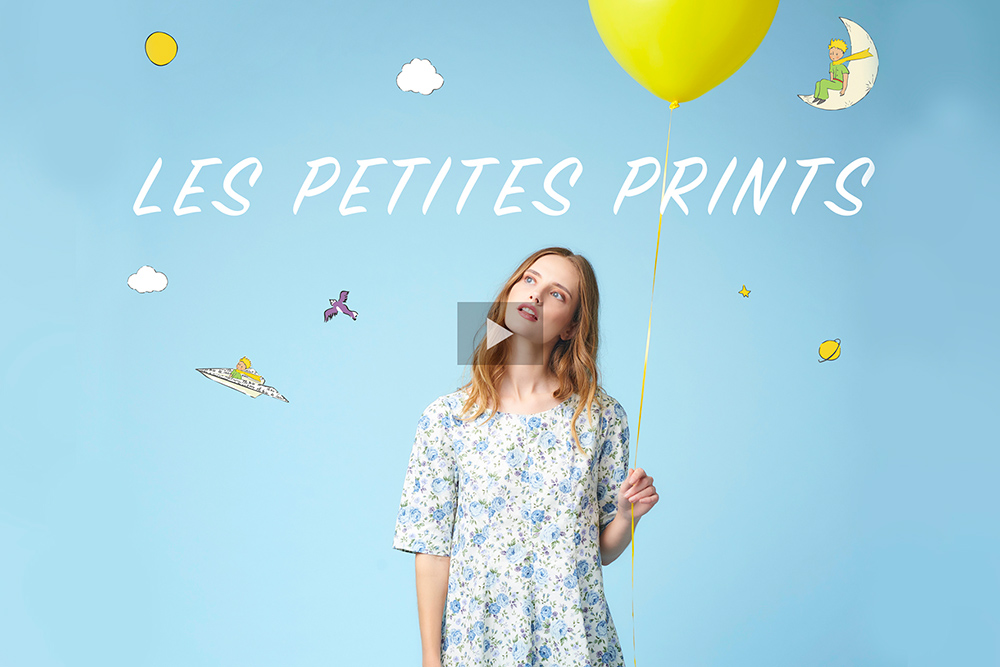 ---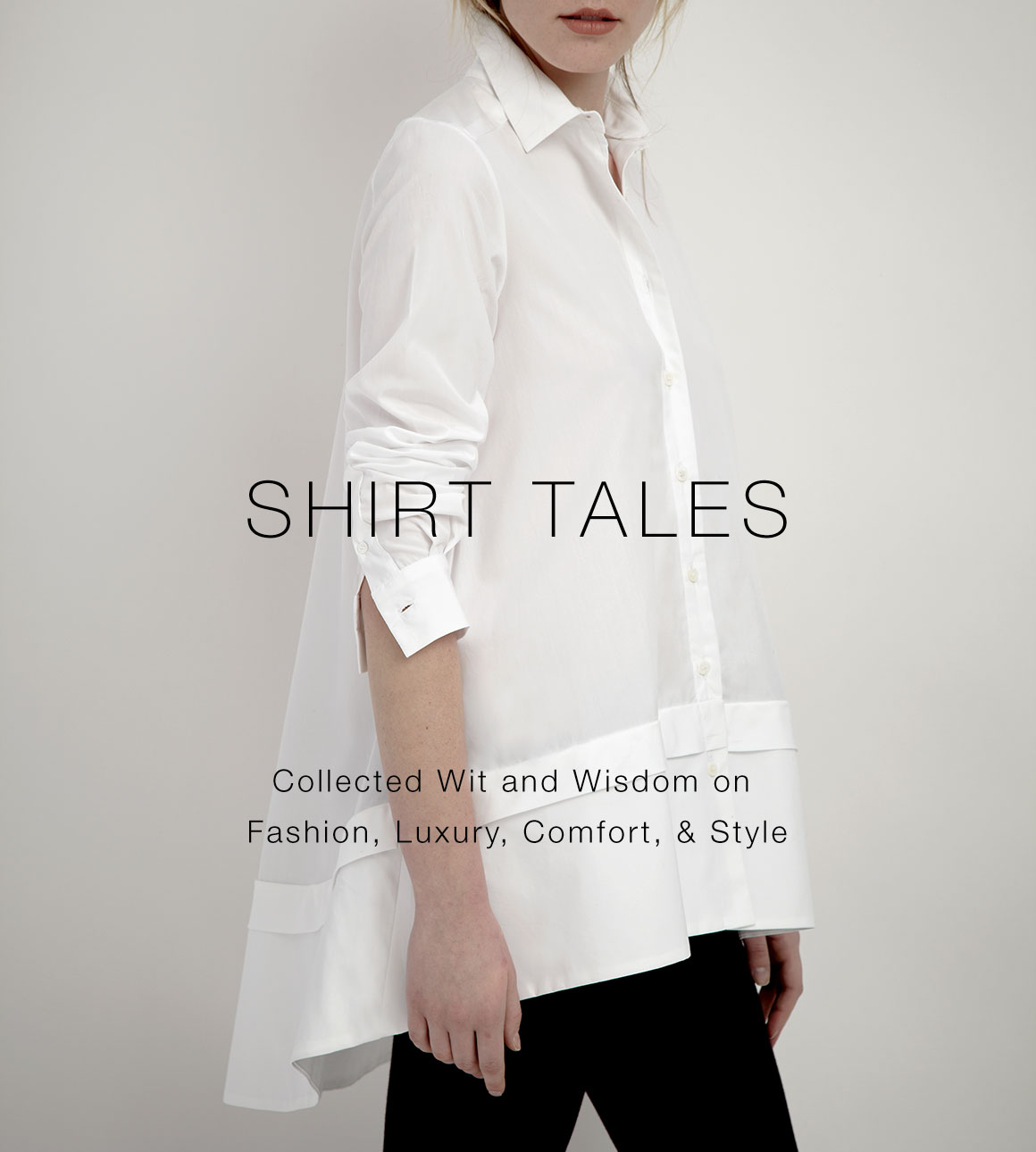 I love white shirts because they feel like a security blanket. You can wear them with anything. It's the person and the way that they wear it that makes it different.


Carolina Herrera
Tom Ford, who is my all-time favorite, once said to me, 'Here's the thing about dress shirts, Rob. You need white, and you need black.'


Rob Lowe
It is the harmony of the diverse parts, their symmetry, their happy balance that permits us to see at once both the ensemble and the details.


Henri Poincare
This is what the customers pay us for – to sweat all the details.


Steve Jobs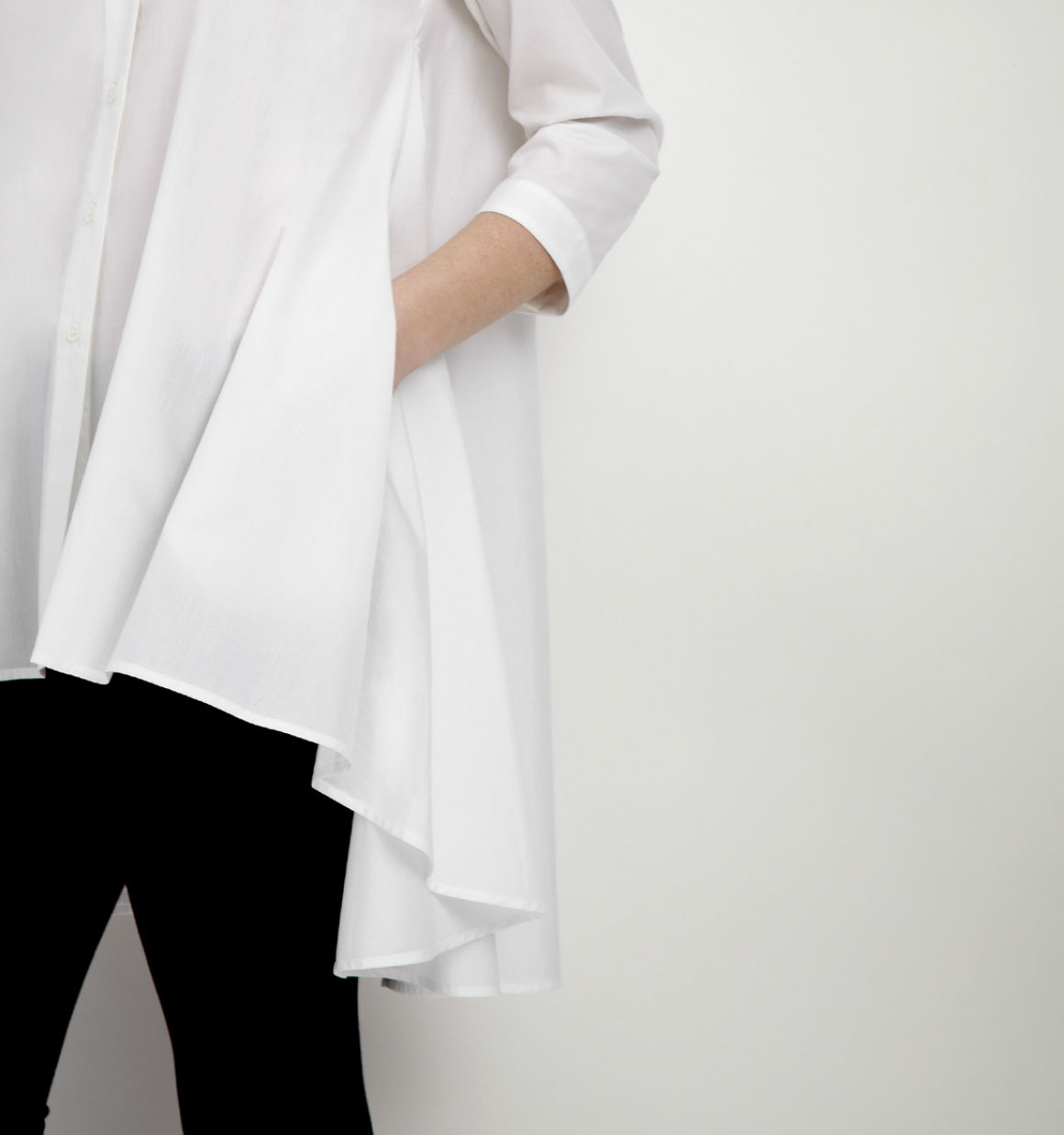 Luxury must be comfortable, otherwise it is not luxury.


Coco Chanel
---
THE MONA THALHEIMER STORY
After losing her hearing before her first birthday, Mona Thalheimer relied on her senses of sight and touch to inform her world. Since Mona's parents made the clothing labels for the leading Los Angeles fashion designers including James Galanos and Rudi Gernreich, it was only natural that Mona was drawn to the visual and tactile beauty of women's clothing.

Her vibrant personality and curious nature so charmed Mr. Gernreich that, in addition to establishing a long-lasting friendship, the designer helped her create the dress that declared her Best Dressed at her high school prom.

After graduating from the Chouinard Art Institute, CAL ARTS, Mona received employment offers from Givenchy, Valentino and Brown's, London, but chose to stay in California to further develop her quintessential American style.

Having designed complete collections for many years, Mona has now focused all of her attention on an American classic, the shirt and by extension the shirtdress.

Forever in style and never out of fashion – day or night – shirt happens!
---
---
---
MONA THALHEIMER
120 E 8th Street, Suite 604
Los Angeles, CA 90014
Mona Thalheimer
Bruce Johnston
Phone 310 430 3025
Fax 310 395 0017
mona@monathalheimer.com
bruce@monathalheimer.com
"For beautiful eyes, look for the good in others; for beautiful lips, speak only words of kindness; and for poise, walk with the knowledge that you are never alone."
Audrey Hepburn